Ask About our Eco-Friendly Cabinet Options
Built for the environmentally conscious, our EcoDesigner cabinets are designed and manufactured with the environment in mind. With our EcoDesigner cabinets, you'll find a wide variety of cabinetry that is eco-friendly, functional, and beautiful. You'll find no shortage of styles, sizes, colors or finish with our EcoDesigner family of cabinets.
Lumber Parts — Lumber Parts — Choice of Alder, Bamboo, Beech, Yellow Birch, American Cherry, Hickory & Pecan, Eastern White Maple, Red Oak, Quarter Sawn White Oak, Teak, Poplar, and Black Walnut (all FSC). Alder typically has the smallest carbon footprint because it grows locally and abundantly. In addition, it has tremendous finish versatility from rustic to elegant.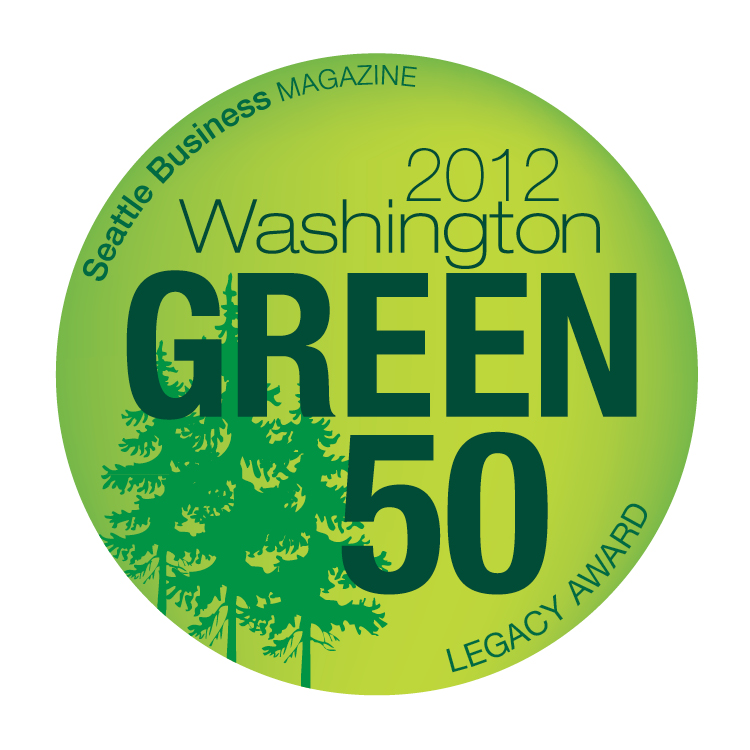 Panel Parts — No added urea-formaldehyde (NAUF). Prefinished Plywood (FSC). Matching species veneers use Veneer Plywood (FSC).
Finish — Our use of 100% Hand-Wiped Stain or Natural finishes saves massive amounts of volatile organic compounds (VOCs) from entering the atmosphere compared to spray stains used by most cabinet plants. For the exterior topcoat, we use durable Low Formaldehyde Conversion Varnish, 100% domestically applied.
Packaging — No corrugated paper packaging is used at all. Unlike virtually all other cabinet manufacturers, we deliver our products protected by reusable heavy furniture pads, saving our customers the nuisance and cost of disposing of any cardboard.
Durability — Our "Premium Furniture Construction" combines time-proven joinery with modern finishing techniques.
Construction System — Our overall case structure has been computer-engineered to minimize material use. Panel stock is computer optimized to cut exactly what is needed — one-sheet-at-a-time — even with 100% custom sizing. The resulting yield is 5% to 10% better than industry norms. 
Doors and Drawers — We have the skill to make all our own doors and drawers, (1) giving us certified traceability for the wood components in our cabinets, (2) minimizing lumber waste by combining more part sizes in a single cutting, and (3) guaranteeing matching parts. 
Equipment — Our right-sized equipment uses less electricity. Dust collection gates are only open for equipment actively being used, resulting in a clean plant that uses less energy. Air make-up heat is on-demand instead of continuous, and our state-of-the-art fully-enclosed on-demand bake oven uses minimal exhaust air velocity to conserve gas while producing a smooth, baked-on finish. 
Recycling — "100% of our wood chips and sawdust are composted, mixed with topsoil, and reused again. Our hardwood scraps heat several homes. Our minimal paint waste is reprocessed and reused after we distill out the solvents for repeated use."
Transportation — Most cabinets are delivered within 35 miles of our plant in right-sized trucks. Even our forklift is "plug-in electric." 
Looking for Eco-Friendly Cabinetry?
Spencer LLC is the leading provider of built-to-order cabinetry in the Seattle area. We welcome your visit to our showroom in Monroe, Washington. Come see how we can help transform your home into the home of your dreams! Your custom kitchen, bathroom, or living space awaits!