Award Winning Seattle Cabinetry & Design
Spencer LLC is the leading builder of beautiful cabinetry in the Seattle area. Whether you're building a new home, remodeling your current home, or looking to upgrade your houseboat with new cabinets, we can build beautiful cabinets that will transform your home, and impress your friends and family. 
Customers appreciate our exceptional cabinet design flexibility, cabinet making experience, and unmatched service, at a very affordable price. 
Come visit our Monroe, Washington showroom, located in Snohomish County, or give us a call. Our talented design team will take the time to understand your wants and needs, and help to transform your vision into reality.   
From our Seattle-area cabinet company, we provide the highest quality cabinets at affordable prices.  We build kitchen cabinets, bathroom cabinets, living room cabinets, and cabinets for the entire house. Although we are one of Seattle's top cabinet builders, we are also North America's fastest growing cabinet company! 
Whether your home is on land or on water, Spencer can help Beautify your space
New Cabinetry For Yachts & Houseboats: Not all homes are on land here in the Seattle area. We offer fine Spencer cabinetry for homes that are on the water too. We provide new cabinetry for boats of all sizes. From a simple cabinet upgrade on a cabin wall, beautiful new kitchen cabinets for your houseboat to a custom-built entertainment center in your houseboat's cabin, Spencer Cabinetry has the experience and craftsmanship to get it done right. 
We Build Quality Cabinets for Every Room in the House
Whether you're wanting to beautify your kitchen with new kitchen cabinets, refresh your bathroom with new bathroom cabinets, or have cabinets made specifically for your home storage space, we've got you covered. When you work with Spencer, you'll appreciate our commitment to creating cabinets that match your design and function needs, while building cabinets with the beauty that you'll enjoy for many years to come.
Some key benefits of working with a cabinet builder like Spencer LLC is the sky's the limit when it comes to design options, and the craftsmanship and value that we provide is superior to what you would receive from the big box stores.
Cabinetmaking runs deep within the Spencer family DNA. Our ancestors brought their cabinetmaking profession with them when they moved West in the early 19th century. Owner Carl Spencer continues to carry the torch today, with his wife Dottie, his son Will, and a fantastic team of cabinet builders and designers by his side. As a family-owned business, we're proud of our heritage at Spencer LLC. When you see the Spencer brand on your cabinetry, you've got much more than beautiful cabinets. You've got a tradition of excellence. 
Leave us a note and we will get back to you for a free consultation
Professional Builder magazine
"40 Under 40" Award - Will Spencer
SEATTLE (March 10, 2020) — Professional Builder magazine unveiled its annual "40 Under 40" list of rising stars in the home building industry, and William Spencer of Spencer Cabinetry is among the honorees profiled in the March 2020 issue. We're proud of Will and appreciate the leadership he's brought to our team here at Spencer.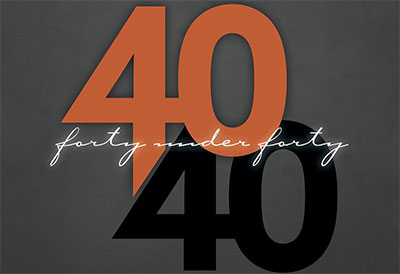 Whether you're just getting your career started and interested in our apprenticeship program, or you're an experienced craftsman or cabinetmaker looking to take the next step in your career, we'd love to meet you.  Full time pay starting at $17/hour!