Our manufacturing process is designed to minimize scrap and waste. As part of our commitment to sustainable manufacturing, we put our scrap to good use, keeping it out of the landfills. Below are a couple examples of innovative ways we utilize scrap materials, that help to reduce our eco footprint.
Solid Hardwood Cutting Boards & Trivets --
Remnants of the premium sustainable hardwood used to manufacture our cabinetry are reprocessed into these cutting boards, which may also be used as decorative trivets. No-skid rubber feet are pressed tightly into drilled holes and cannot fall off with heavy use (unlike the stick-on feet used by nearly all of our competitors).  
$7.50 each for 8″x8″,  $10.00 each for our very popular 8″x16″ size, and free with the purchase of any cabinetry.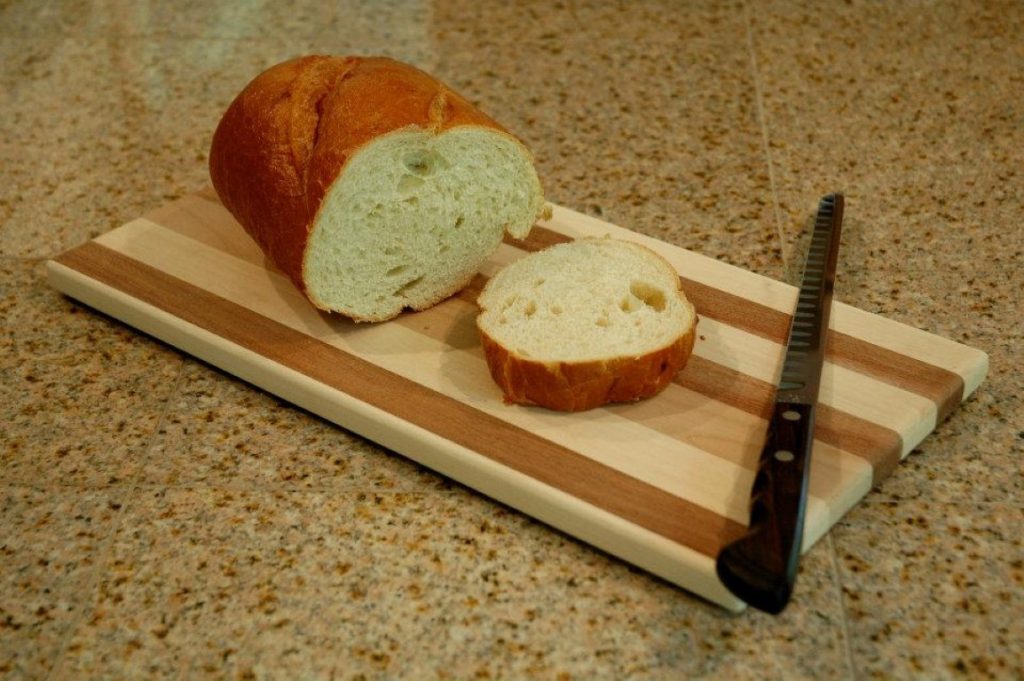 More Products Coming Soon....
Looking for Eco-Friendly Cabinetry?
Spencer, LLC is the leading provider of semi-custom cabinetry in the Seattle area. We welcome your visit to our showroom in Monroe, Washington. Come see how we can help transform your home into the home of your dreams! Your custom kitchen, bathroom, or living space awaits!